So you're curious about Cloth Nappies?
Welcome to Cloth Nappy Library Ireland


We are a non-profit organisation run by a nationwide network of cloth nappy Volunteers. Our mission is to help families just like yours get started with cloth nappies.
What We Do
We provide nappy loan kits, filled with a mix of cloth nappies, so you can try them out before you buy your own.
We also run meet-ups (Nappucinno's) around the country nad online where you can speak to one of our Volunteers and find out more about cloth nappies.
We also run a vibrant Facebook Group where you can ask questions and seek advice from other cloth parents.
If you have any questions, please don't hesitate to get in touch with us on our Instagram, Facebook or Twitter.
Are you ready to find out what a modern cloth nappy is really all about?
You've taken the first step to the fluffy side, and we are here to guide and support you all the way if you choose to give cloth a go. We really hope you do as the benefits might surprise you!  
But if you're curious to know more then check out the video below taken at a Nappuccino (a coffee morning where you get to chat to our volunteers and see and feel a modern cloth nappy) in Maynooth for RTE and find out why so many parents are making the switch to real nappies!
As you can see there are a number of benefits to using cloth nappies – for baby, parents, your wallet and our planet! Most people who choose cloth do so for multiple reasons.
Financial reasons. Disposable nappies will cost about €1,000 per child from birth to potty. Although with Cloth you need to make n initial investment, there are ways around this, by gradually building your stash, or buying preloved on the second hand pages. significant savings can made however when the nappies can be passed down to siblings and sold on when you're done with nappies.
Sustainability  On average your baby will use 5 nappies a day, 365 day a year for 2.5 years which adds up to almost 4500 nappies going into landfill or to be incinerated. It is estimated that disposable nappies take almost 500 years to decompose, and if incinerated they release toxic chemicals into the atmosphere. Using even just ONE cloth nappy a day reduces that number by almost 1,000. Remember it's not all or nothing, just that one nappy a day can make a huge difference 

Make Laundry not landfill. Pay-per-lift bin charges can be become very expensive when baby arrives, there can be a significant increase in weight with all those disposables. However typically you wash a load of nappies  on average every two to three days. Modern washing machines are very efficient and take a lot of the hard work out of laundry day!

Breathable and Comfortable Most Modern cloth nappies are made from layers of  breathable cotton,  given the choice would you choose disposable underwear over cotton?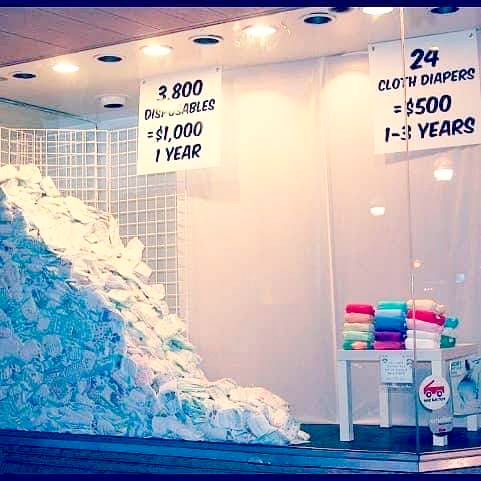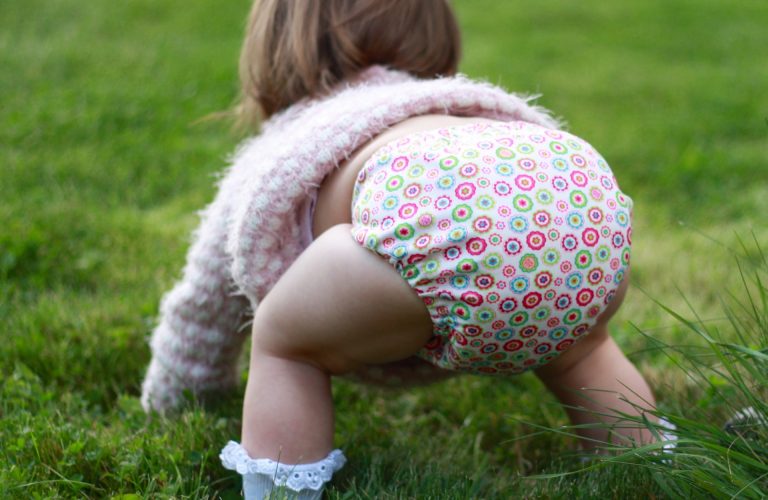 "But eww you have to deal with the poo!" We hear this all the time, and we say welcome to parenthood; because whether you use cloth or not your going to be dealing with a lot of body fluids!  "poopsplosions" that seem to be common in disposable nappies but are rare in cloth nappies as the elastic at the back of a nappy is essential for reliable poo containment, and unfortunately missing from disposables.

Last but not least "the cuteness factor" is not usually the first reason people choose to give cloth a go but its certainly becomes important when you see those gorgeous prints and colours on your baby's bum, in fact matching prints with outfits can become a bit of an obsession and the everyone from your family and friends to the PHN and the baby photographer will be admiring them! 

What's not to love about modern cloth nappies ?when you can save money, save the planet, have an effective, comfortable nappy and also win hands down in any cuteness competitions!
Our Facebook group and page
Our Chat Group on Facebook is a great resource, JOIN NOW and chat to other parents who use cloth and get a feel for what's involved and just how manageable it is to make the switch!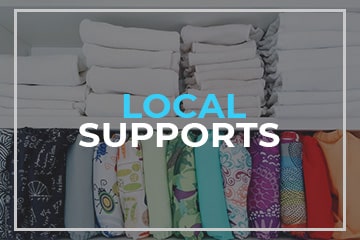 Local libraries do a monthly nappuccino where you can see various cloth nappies, ask questions and borrow a kit to try at home.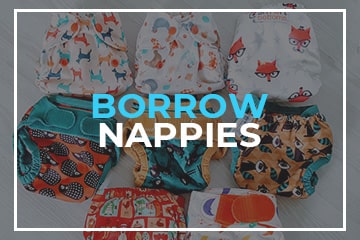 The best way to find out whether cloth nappies will suit your baby and your lifestyle is to try them out. Our postal loans cater for newborns, right up to toddlerhood and beyond!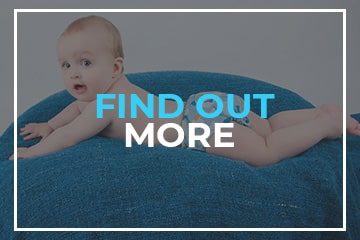 Why use cloth nappies? Beginner's Guide! Why so many different types? How do they work? Laundry! Jargon! Where do I buy nappies?
Library donation!