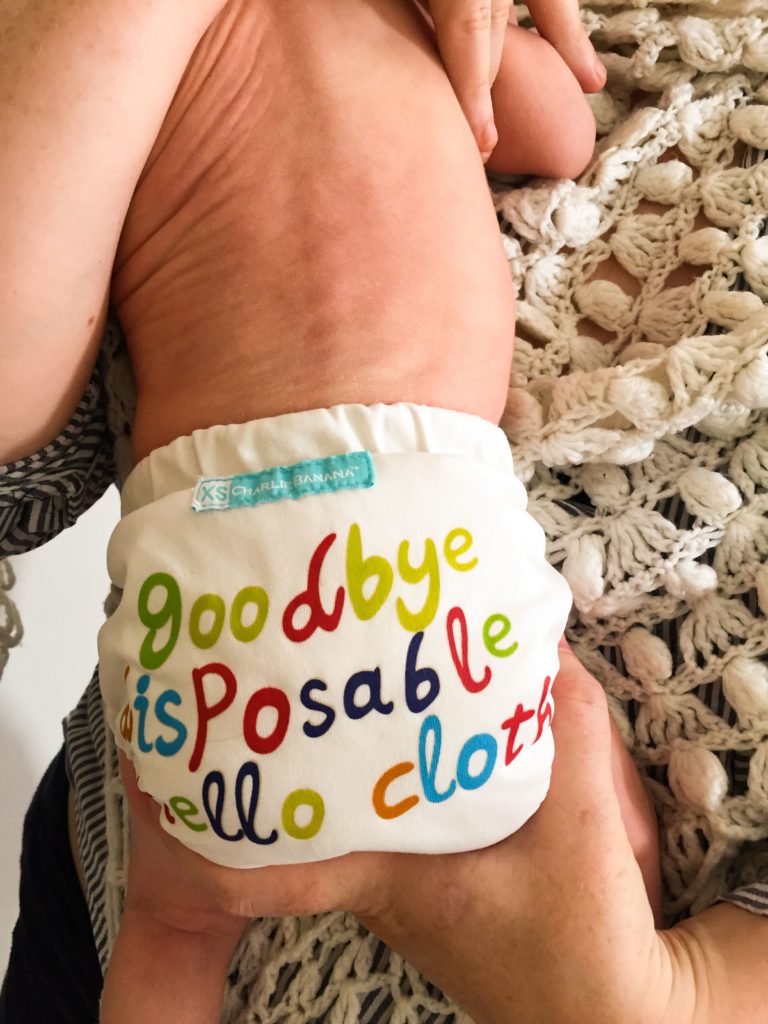 There is honestly no one perfect nappy -what fits one baby well may not be as good a fit on a baby with a different build. Your own circumstances will also play a part in what you prioritise in a nappy: fast drying, inexpensive, cute, organic, easy…and many more factors vary in importance between people. The best approach is to have a look at some nappies and a chat about the differences and borrow some nappies to see what fits well before buying your own nappies. The library demos and loans are ideal for this if you don't have a friend who uses cloth nappies. Read more about our services here: Our Services.
It is worth considering that you may want different nappies for different purposes. Some quick drying nappies for winter use, some very absorbent nappies for night-time, some cute nappies for showing off in the summer, some slim nappies for tighter clothing. A mixture is generally advised so you can pick a nappy that suits your needs at each change. Whatever you decide to invest, be prepared to add to your stash in sales: Cloth Nappy Week is in April and other promotional, closing down and seasonal sales happen throughout the year.
You will hear a lot of jargon about nappy types, brands, materials and features and it can be a steep learning curve. Check out our section on nappy selection in our nappy guide:
Home Trial 10 nappies for 3 weeks
€25 including 2 way express post
These short term loans are aimed at those wishing to try out cloth nappies for the first time -for a taste of cloth nappies without making any huge investment. It is also a good way for experienced users to compare fit, absorbency and other features of individual nappy brands before investing in new nappies. You can request particular brands, nappy types, try vastly different nappy options or we can advise to meet your particular needs. Christine and Chloe are currently looking after home trial nappy loans (on a voluntary basis) and will be in touch with you soon once you fill the form.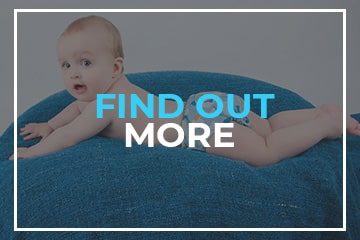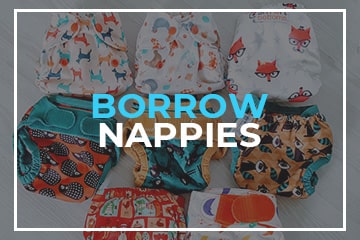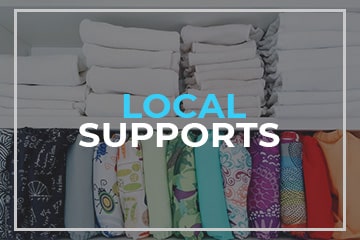 Local libraries do a monthly nappuccino where you can see various cloth nappies, ask questions and borrow a kit to try at home.
The best way to find out whether cloth nappies will suit your baby and your lifestyle is to try them out. Our postal loans cater for newborns, right up to toddlerhood and beyond!
Why use cloth nappies? Beginner's Guide! Why so many different types? How do they work? Laundry! Jargon! Where do I buy nappies?
Library donation!
We are being rolled out across the country